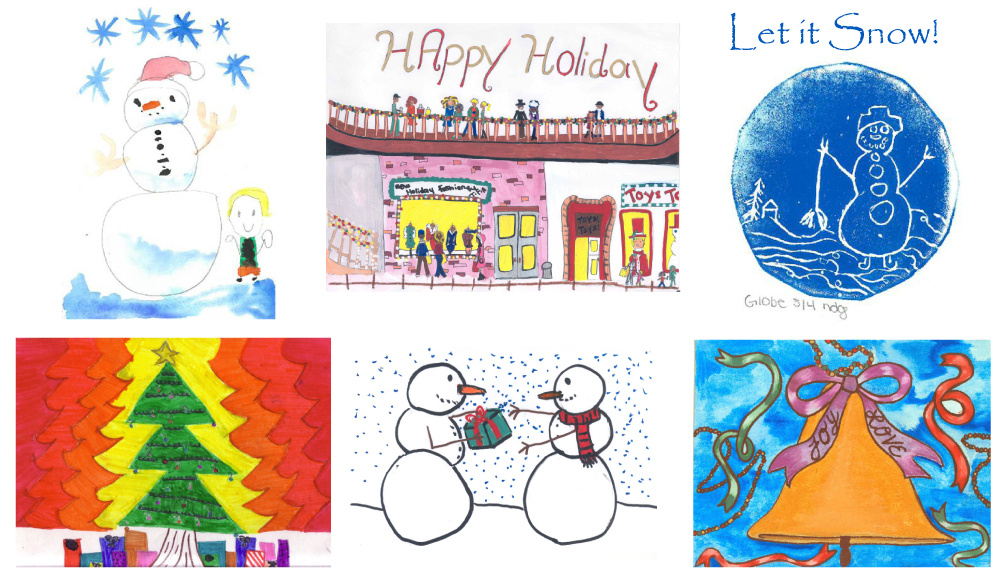 DFYF is very excited to bring our greeting cards back. Artwork is created by our youth center artists. This year we have 6 colorful designs. Card packages have 2 each of 6 designs. 12 cards/12 envelope packages are $20. We have a limited quantity so order yours today! Email your order here.
Art is one of the six areas our youth center kids can sign up for on arrival at the Center. The art room is filled with colorful drawings, clay items in various stages of completion, an old faithful kiln, and shelves of projects. Art Club is a popular group and many members strive to become one of our production artists. The production team is made up of extremely art motivated youth who create unique and beautiful items, including painting DFYF's signature soul bowls. They experience "creating with a purpose" and learn creative and business skills involved in art production. The wooden bowls are available for sale and make a wonderful gift. By purchasing a unique piece of art you are supporting our youth center art and leadership programs. Special orders are accepted. Please contact the Development Department at 614.294.2661 or email us.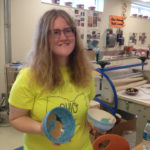 Many of our production artists choose a career that involves art. Hannah received a scholarship and is just finishing her first year at the Art Institute of Chicago. She attended the Arts and College Preparatory Academy and was on Ohio Avenue Youth Center's art production team for 3 years. She is grateful for the experience and the role of mentoring she felt with the youth center kids. Her experience at the Center helped her receive a scholarship and confirmed her desire that "art is what I want to do with my life".
Hannah said she not only learned new art techniques at the Center, but she also appreciated relationships she built with the kids. One in particular she noticed was prone to hyperactive behavior, but when he sat down to create beautifully detailed animals out of clay he was able to sit still, focused and concentrating on incredibly intricate detail – she felt she was observing a component of art therapy first-hand.