Improving lives of individuals, families, and communities through counseling, education, and support.
Directions for Youth & Families impacts over 7,000 youth and their families each year through mental, emotional and behavioral health services. We are a resiliency-oriented, trauma-informed agency working and training with experts and educators. Through counseling, education and support programs we are proud of the impact we have in contributing to a healthy community – one individual, one family at a time.
---
How you can get involved
Justice on Tap – Six local breweries created their own unique social justice beer to raise awareness about DFYF's Rooted in Change initiative. Justice on Tap runs January 28, 2023 through March 11. Each participating brewery is hosting a DFYF Community Night to celebrate and spread the word about the opportunity for meaningful change. We hope you can join us for one or more events.
Rooted in Change is a community changing movement grounded in the basic needs of food, shelter, safety, health, education, and human life. The new Crittenton Community Center, scheduled to open June 2023, partners with 23 non-profit organizations to provide needed services in an impoverished area.
State of the Child Breakfast is May 10, 2023 at the Greek Orthodox Cathedral 11am. There will be music and dance performances from the kids, we will share information about our work in central Ohio and celebrate the resilience of our community. Please join us!
Annual Campaign – Your annual support of DFYF's clinical counseling, education and after-school/summer programming is vital to our ability to offer these services in the community. When you donate to DFYF you make hope, healing and resiliency possible for over 7,000 central Ohio youth and their families annually.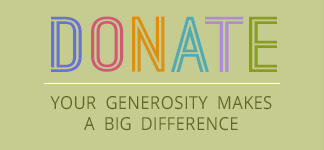 Directions for Youth & Families selected as the 2022 Honoree of The Columbus Foundation Award!
We are honored to be recognized for the important role our programs and services play in bringing stability and opportunity to youth, families, and neighborhoods. More details here.