Our vision for the new
Crittenton Community Center
"We believe in social justice. We believe in community restoration. We believe communities can heal themselves. They just need some support along the way."             – Duane Casares, DFYF CEO
The Vision
Five years ago, we had a vision of a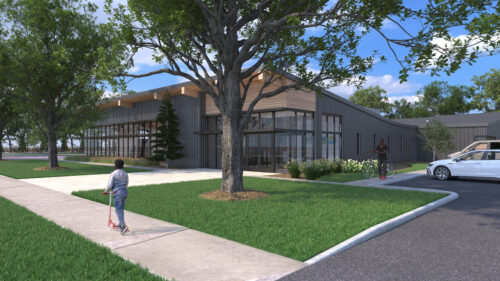 new Crittenton Community Center, a community restoration initiative that is grounded in social justice in addressing communities beset by trauma, poverty, racism, crime, unemployment, eviction, and infant mortality. We believe and respect that communities can heal themselves. We recognize that a lack of resources and basic needs cages communities in an endless cycle of hopelessness and despair.
Two years ago, we embarked on a capital campaign to expand our youth center to be a community center. Using our Community Restoration model, human service agencies come together in partnership to provide needed services in impoverished areas. We currently have the support of 22 non-profit partners to provide services with DFYF addressing food insecurity, medical services, housing stability, safety, workforce development, senior services, community social supports, legal support, education, youth programming, and mental health services to support and stabilize families.
DFYF's Community Restoration Model – a social justice approach to revitalization
DFYF's model of neighborhood healing incorporates the best in community restoration research. Trauma-Informed Community Building, the Five Social Determinants of Health, and Annie E. Casey's 2Gen model are the foundation of our Community Restoration model. The model was developed to be transferable to other neighborhoods and begins with a Community Cultural Assessment to identify distinguishing community needs and determine pathways to healthy community development. Our transferable model has received national support from the PEW Foundation, Milbank Foundation, Child Focus, Bridge Housing Corporation, and National Crittenton.

Other key components to the model include treating childhood trauma, breaking generational patterns, a non-traditional approach to workforce development, a gender responsive culture of care, and commitment to diversity.
The Need
In 2014, the Kimberly Parkway Association gifted DFYF its aging community center (4,432 sq. ft.) on a 2.5-acre parcel. After making some modest repairs, DFYF opened the Crittenton Center in 2015. Our after-school program has been filled to capacity since the day we opened. Our current facility does not have the capacity to meet the growing needs in this community.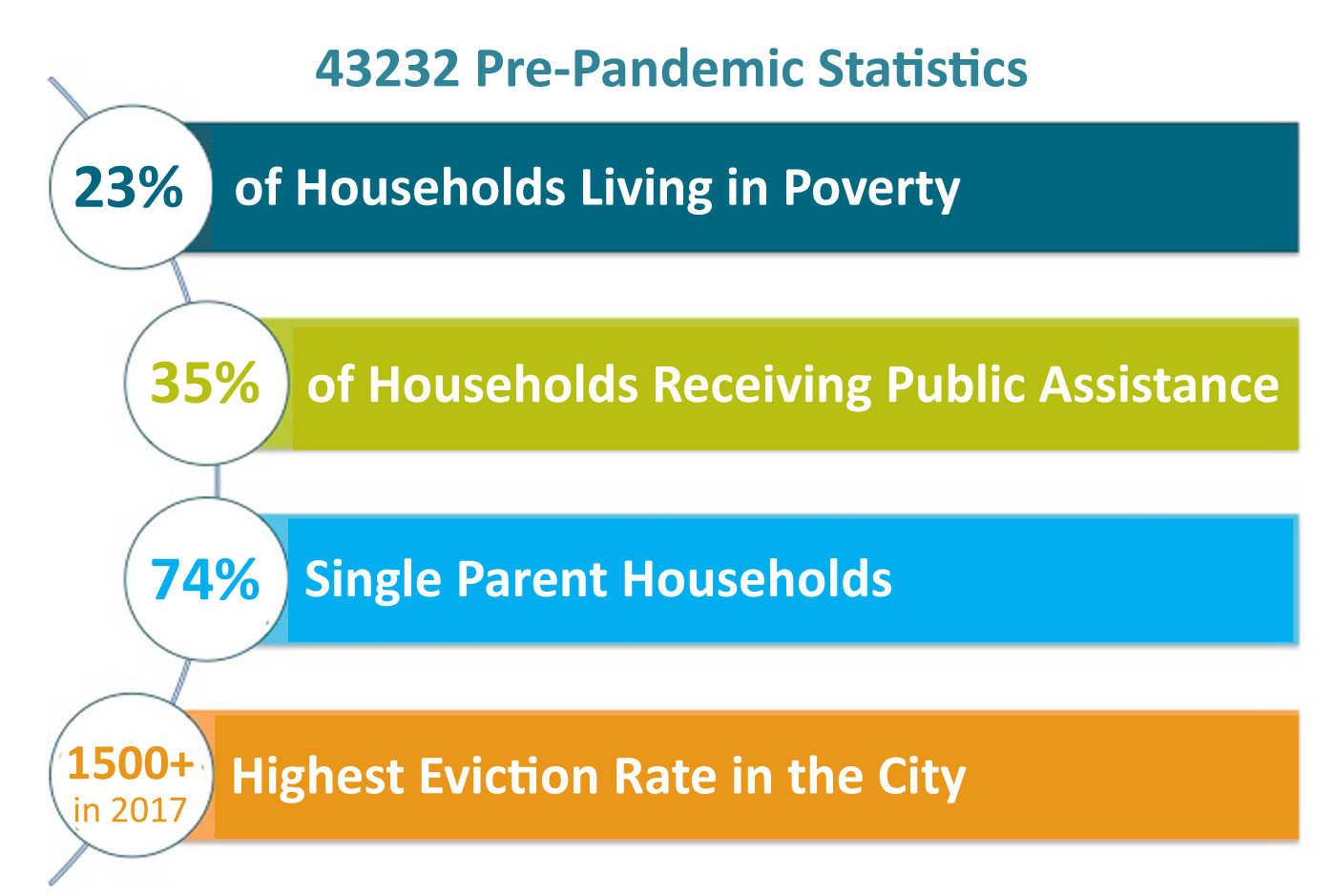 Crittenton Center is in the Kimberly Parkway area (Eastland Mall). In 2018, the 43232 zip code had the 4th highest poverty rate in Franklin County. Communities of color were hit hard by the pandemic and Kimberly Parkway was no exception. Access to basic needs was a struggle. Housing instability, food scarcity, and a lack of basic healthcare showed the vulnerability of this community. A new layer of challenges has emerged as this community has experienced a rapid increase in violent crime. Pre-pandemic, this area was identified as a high-priority zone because of high infant mortality rates, was ranked first in evictions in Columbus, and access to community resources are almost non-existent.
Add a Leaf to the The Social Justice Tree – how you can make a difference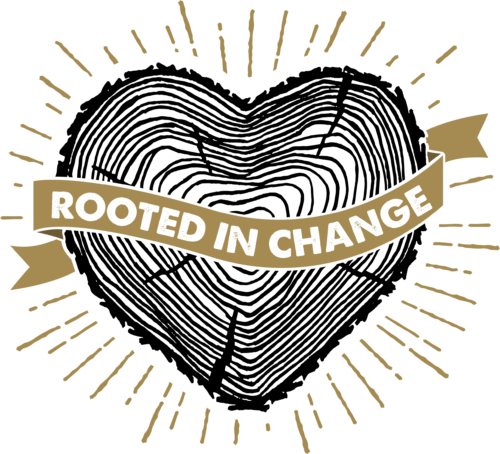 Our Rooted in Change campaign is grounded in a grassroots effort to raise $1M for our new Center and gives those committed to social justice a tangible way to support meaningful change. Those supporting this campaign will receive their name engraved on a leaf, paver or plaque related to the Social Justice Tree. The tree is an artistic installation that symbolizes the continued growth of a community and will serve as the focal point of the Crittenton Community Center lobby. This is a direct and meaningful approach to addressing social justice by supporting our Community Restoration model.
Thank you for your consideration to be part of a community changing movement – a restorative justice model of community healing grounded in the basic needs of food, shelter, safety, health, and human life.
These are our communities.
They are our future. This is our time.